Course details
[For New Year Party, Welcome Party, Farewell Party, Surprise] We will introduce five major benefits that you can choose to celebrate the protagonist in full scale!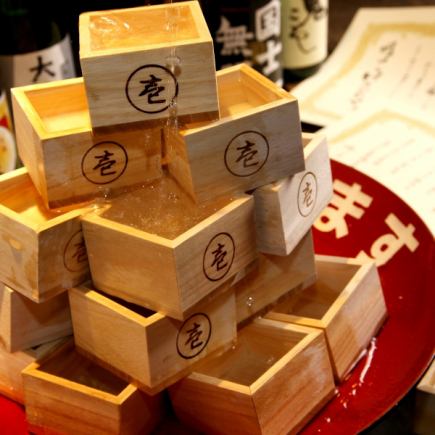 New Year's Day / Birthday Party / Farewell Party / Welcome Party / Thank-you Party / Special Event / Seminar Celebration / Graduation Celebration / Job Celebration / Affiliation / Alumni Association / 10 Major Rewarding Service Coupons that can be used to celebrate the leading role on special occasions All the staff will surprise you, so it will be a memorable day, no doubt! Leave the celebration to Aiyo !!
Course menu
5 major benefits all free!
[1] Benefits like secretary is the most rewarding!
One person free for 10 people or more!
You do not need to get the protagonist money ♪
【2】 Wonderful! Congratulatory ♪
We can pour sake into a large bowl of 40 cm or more in diameter and celebrate!
The leading role is good to drink, and it is good to have you drink it by all the participants, it is sure that it will swell anyway ♪
[3] Awesome! Dessert plate with fireworks & message
It is a standard of celebration things!
The standard celebration will be given to the staff at the time of booking
Please let me know.We will celebrate with all our energy ♪
[4] ♪ BGM can also choose that favorite song of the leading role !!
After all the atmosphere is important for celebrations! Crying songs, exciting songs
Please bring any memories etc. !!
[5] Meal ticket present that can be used next time!
For each celebration, the staff's full of excitement! I promise!
The secretary who wants the protagonist and the guest to enjoy!
Please consult with our professional and love staff!
2019/02/21 update